Description
Plastic Panels
 When testing the paint for plastic (toy paint, shell paint, etc.), the substrates material must be consistent with the material they actually use. A standard plastic panel is divided into three areas of exiguous emery, coarse emery, smooth surface on the same plate, which can fully show the actual effect of the paint when applied to different plastic substrates. In order to meet the different needs of customers, BIUGED company develops all kinds of standard labeled plastics (such as ABS, using solvent-resistant spraying type raw materials) and injects new materials into various plastic panel, and can support OEM service, which design customer' LOGO on the panels according to customer requirements.
         Common materials:
         ABS-Acrylonitrile-Butadiene-Styrene
         PC-Polycarbonate
         Pp-polypropylene
         Hips-high impact polystyrene
         When you confirmed the plastic panel size and material, there are still black, white, gray, three optional (PC material, also optional transparent), please indicate before you order! 
         Our company can also customize plastic panels according to special requirements of customers, including designing LOGO on panels.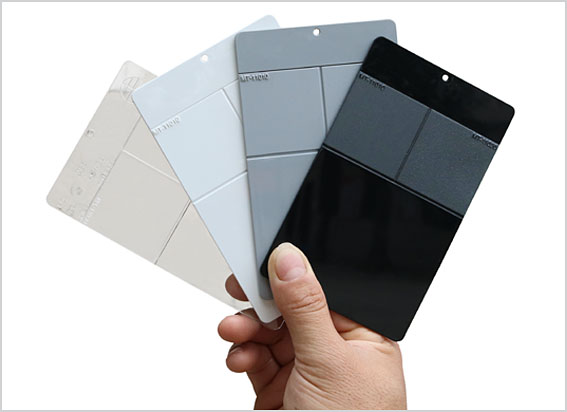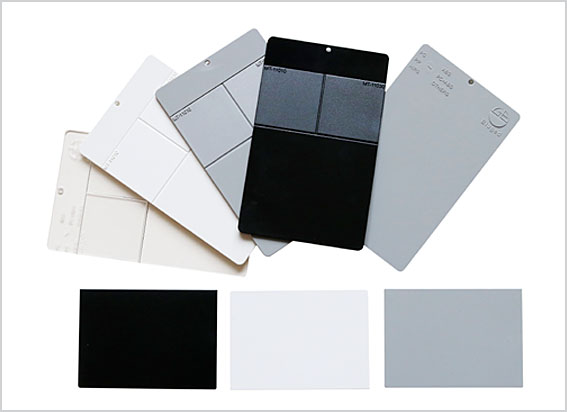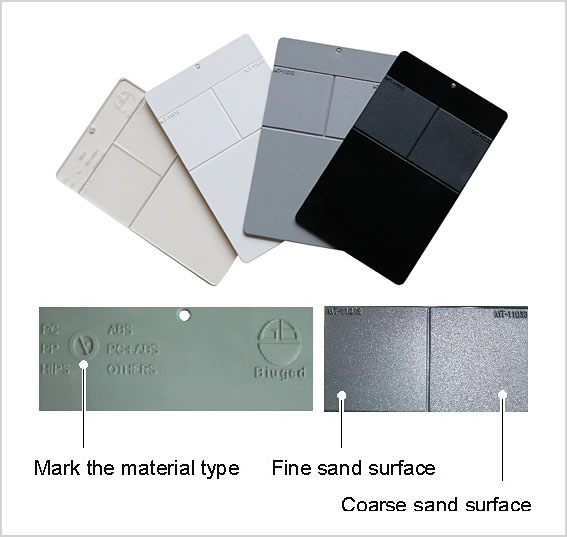 Ordering Information:
■ LR 2400—- ABS Plastic Panels ( 88mm×63mm×2 mm; 500 pcs/box )

■ LR 2401—- ABS Plastic Panels ( 130mm×80mm×2 mm; 250 pcs/box )
■ LR 2410—- PC Plastic Panels ( 88mm×63mm×2 mm; 500 pcs/box )
■ LR 2411—- PC Plastic Panels ( 130mm×80mm×2 mm; 250 pcs/box )
■ LR 2430—- ABS+PC Plastic Panels ( 88mm×63mm×2 mm; 500 pcs/box )
■ LR 2431—- ABS+PC Plastic Panels ( 130mm×80mm×2 mm; 250 pcs/box )